Remember below is a ranking of the top 10 best broker for CFD trading with the most total traded products available on that broker. Especially Stock, Future, Bond, ETF in online trading account . Of course, forex and Gold, every broker has.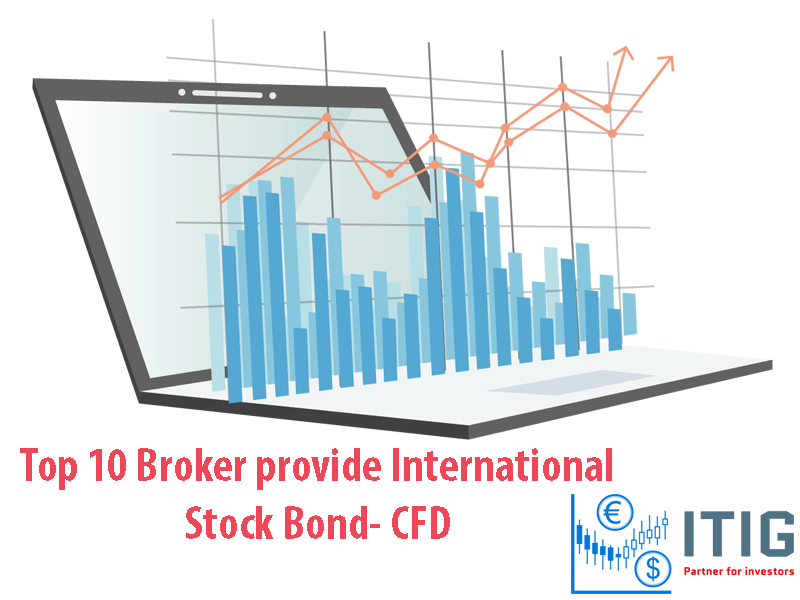 Rank
Top 10 best Reputable Stock Broker CFD
1
ROBOFOREX
Largest number of international stocks in CFD, with more than 12,000 stocks
Review RoboForex
2
FPMARKETS
Number of international stocks in CFD ranked second in this top, with over 10,000 stocks. Direct Market Access High Technology (DMA)
Review FPMarkets
3
ADMIRAL MARKETS
Number of international stocks in CFD is 3rd in this top, with more than 4100 stocks and only available on MT5 platform (Metatrader 5)
Review AdmiralMarkets
4
FXTM (FOREXTIME)
Huge amount of Stock comes from countries from US, Hongkong, European and Stock Baskets.
Review Forextime
5
XM
less than 1000 stocks of US and UK companies and 16 countries including EU
Review XM Broker
6
HOTFOREX
under 1000 stocks in USA-NYSE, USA-NASDAG and in UK and 5 other countries
Review HotForex
7
VANTAGEFX
about 200 stocks in US, Hong Kong, EU, UK and Australia in CFDs
Review VantageFX
8
TRADEVIEWLATAM (TRADEVIEWFOREX)
about 100 stocks in 24 countries, including stocks of famous companies
9
ICMARKETS
less than 100 stocks in CFD form only include popular international companies
Review ICMarkets
10
EXNESS
about 20 stocks in CFD, including only popular international companies
Review Exness
What is CFD trading?
CFD – Contract For Difference. CFD trading allows you to place an order to buy and sell the rate of a product, without actually owning it. The benefit of CFDs is that it allows you to use leverage instead of stocks that are owned without leverage. Therefore, the same means that profits and risks are increased. In addition, CFD trading also allows the ability to place both long and long positions, in which the party which owns the shares can only buy but not sell.
List of stocks of most popular companies
Apple, Advanced Micro Devices, Amazon, Alibaba Group Holding Limited, Bank of America Corporation, Citigroup, Cisco Systems, Facebook, eBay, Alphabet Inc. Class A, Intel Corporation, Johnson & Johnson, Coca-Cola Company, Mastercard Incorporated, Johnson & Johnson, Coca-Cola, McDonalds, Microsoft, Netflix, Nike, NVIDIA, Oracle, Pfizer, PayPal Holdings, AT&T, Verizon Communications, Wells Fargo , Walmart, Exxon Mobil, Visa Inc.